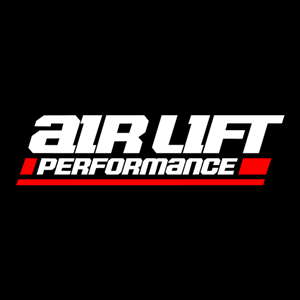 Airlift Performance Air Suspension: Quality and Performance You Can Depend On
Looking to upgrade your car's suspension system? Look no further than Airlift Performance Air Suspension. Airlift prides itself on providing top-of-the-line components that are designed for optimal performance, reliability, and longevity. So, why should you invest in an Airlift air suspension system? Let's take a look.

Performance That You Can Count On
Airlift air suspension kits combine the latest in air spring technology with customizable solutions tailored to your specific needs. Whether you are looking to improve ride quality or increase load capacity while maintaining a comfortable ride, Airlift has the kit for you. The company also offers single adjustable and double adjustable systems, so you can tailor the performance of your car depending on application. All Airlift systems are designed to be durable and easy to install, so you don't have to worry about long installation times or unreliable performance.

Customisable Solutions For Your Car
Airlift has several different kits available for various makes and models of cars, trucks, and SUVs. The company also offers universal kits that can be adapted to virtually any vehicle. Whether you want a basic kit or something more specialized for your car's unique needs, there is sure to be an Airlift air suspension system that meets your requirements.

Ride Comfort And Reliability
The most important aspect of any air suspension system is how it performs on the road—and this is where Airlift shines. All kits come with a lifetime warranty against leaks and defects in materials or workmanship, so you know that your investment is protected even after years of use. In addition, all systems have been tested extensively on the track as well as on public roads—so you can rest assured that they will deliver reliable performance each and every time.

When it comes to air suspensions, there is no better choice than Airlift Performance Air Suspension System. With its focus on quality components and customizability options, Airlift provides vehicular owners with the perfect solution for improving their car's ride comfort without sacrificing reliability or performance. Investing in an Airlift system guarantees superior quality as well as years of dependable service – making it an excellent choice for anyone looking to upgrade their vehicle's suspension system!