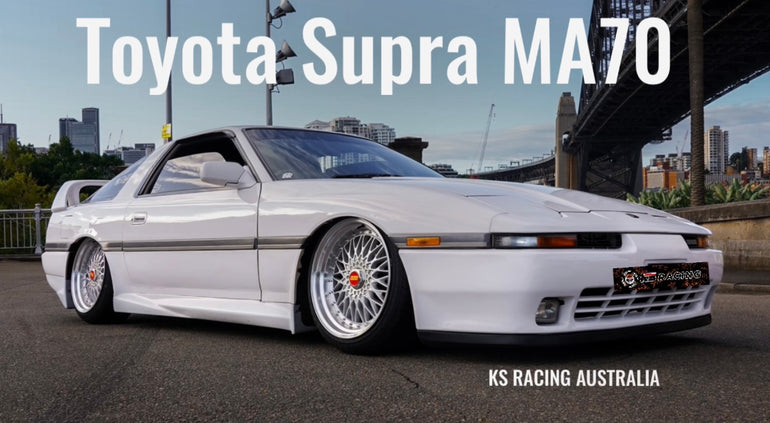 Clean Toyota Supra MA70: Sleek Style and Air Suspension Upgrade!
In this video, we showcase an incredible transformation of a Toyota Supra MA70 with a KS Racing air suspension kit. Watch as we take this iconic sports car to new heights, literally and figuratively, with a sleek air suspension setup.
We take you on a visual journey, capturing stunning shots of the Supra MA70 as it glides gracefully on the road. Witness the lowered stance and improved handling, allowing for precise control and a smoother ride. Whether it's navigating city streets or hitting the track, this air suspension kit takes the Supra MA70 to a whole new level.
Discover how the KS Racing air suspension kit provides an unparalleled driving experience, allowing for customisable ride height, improved aerodynamics, and the perfect balance between comfort and performance.
So, if you're a Supra enthusiast, a car modification enthusiast, or simply curious about the potential of air suspension systems, this video is a must-watch. Prepare to be amazed by the incredible transformation of this Toyota Supra MA70 with the KS Racing air suspension kit. Hit that play button, buckle up, and enjoy the ride!