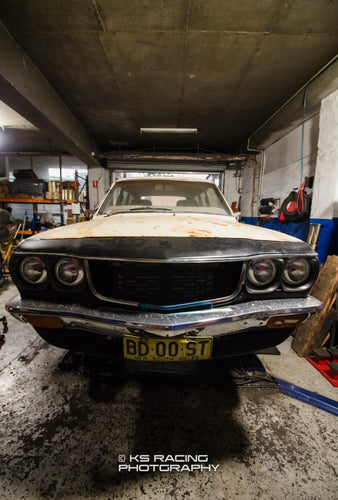 MAZDA RX3 808 WAGON CUSTOM KIT
Custom Coilover Kit // Mazda RX3 808 // KS Racing Workshop
🛠
► Customer towed down his car, a 2.5hr drive from country Sydney to have a complete custom kit made. Kit includes 4 link unit and direct bolt on coilovers.
🛠
► KSPORT Coilovers are a monotube design, perfect for anyone who wants fast rebound settings smashing through corners. Also has 33 levels of dampening and adjust so you are guaranteed to find that perfect ride comfort.
🛠
► With the new KSPORT coilover design installed in the car, the customer will have the option to upgrade to an airbag kit anytime he likes. Just replace the springs with the bags and have the management system in boot, link it all up and he's ready to go.
🛠
▪️
39 Winbourne Rd, Brookvale, 2100, NSW