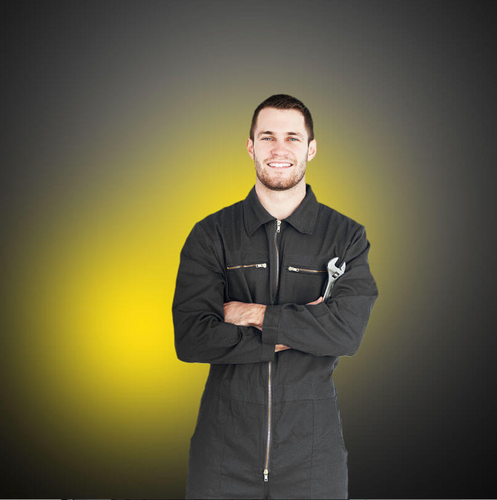 A&B Automotive Service Centre & A&B Motorsports Pty Ltd: Professional Leaders in Automotive Mechanical Services Down Under
In the heart of Australia's thriving automotive scene, the distinguished names shine brightly: A&B Automotive Service Centre & A&B Motorsports Pty Ltd. These companies have firmly established themselves as leaders in the realm of automotive services, consistently setting the bar high when it comes to vehicle service and maintenance, performance, innovation, and customer satisfaction. The world of automobiles is a symphony of engineering marvels, but even the finest machines require a maestro to keep them in tune. This is where professional automotive mechanical services come into play.
A&B Automotive Service Centre offers a wide range of services to address various issues and maintenance needs related to vehicles. Here is a brief description of some common services you can expect from our mechanical & performance shop:
Safety Inspections

Heating and Cooling Systems:

General Maintenance:

Oil Change:

Brake Services:

Tire Services:

Engine Diagnostics:

Suspension and Steering:

Exhaust System Repairs:

Transmission Services:

Fuel System Services:

Timing Belt and Chain Replacement:

Preventive Maintenance:

Customisation and Performance Upgrades:
These services encompass the vast array of expertise offered by our mechanical shop, ensuring that your vehicle receives the necessary care and attention it needs to operate efficiently, safely, and reliably.
In-depth Service Description:
The Heartbeat of Your Vehicle: Engine Maintenance
The engine is the heart of your vehicle, and just like a human heart, it requires care and attention. Professional automotive mechanics are the cardiologists of the automotive world. They conduct routine check-ups, perform diagnostics, and address issues to ensure that your engine is performing optimally.
Engine maintenance includes services like oil changes, air filter replacements, and timing belt inspections. These seemingly routine tasks are the pillars of engine longevity and efficiency. Mechanics also dive deep into complex engine repairs, tackling issues ranging from overheating to knocking sounds.
Brake, the Ultimate Safety Feature
When it comes to safety on the road, your brakes are your best friend. Professional automotive mechanics are the guardians of this crucial safety feature. They inspect, repair, and replace brake components as needed to ensure your vehicle can stop safely when you need it to.
From brake pad replacements to brake fluid flushes, they cover all aspects of brake maintenance. Regular brake inspections are vital, as they can detect issues before they become dangerous and save lives.
Suspension and Steering: A Smooth Ride
Have you ever wondered what makes your ride comfortable and your steering precise? It's your vehicle's suspension and steering system. Professional automotive mechanics are the artisans who ensure you enjoy a smooth ride and responsive handling.
Suspension maintenance includes inspecting and replacing components such as shocks, struts, and control arms. Alignments and tire rotations are also part of the package to ensure even tire wear and proper handling.
Transmissions: The Power of Smooth Shifting
The transmission is the unsung hero of your vehicle's performance. Whether automatic or manual, it's responsible for transferring power from the engine to the wheels. Professional automotive mechanics are the surgeons who keep this intricate system working flawlessly.
Transmission services range from fluid changes to complete rebuilds or replacements. Addressing transmission issues promptly can prevent costly breakdowns and extend the life of your vehicle.
Performance Modifications and Upgrades:
Vehicle performance modifications and upgrades aims to enhance the vehicles existing performance, handling, power, and overall driving experience. These modifications can range from minor tweaks to extensive overhauls, and they are often sought by automotive enthusiasts looking to push their vehicle's capabilities to the next level. The list of modification upgrades and services is endless, so we will just list the main ones.
Suspension upgrades: coilovers, air suspension, lowering springs, shocks and 4x4 lift kits, control arms.
Brake upgrades; big brake kits, performance rotor/discs and pads, fluid changes
Performance exhaust systems.
Turbocharging and Supercharging.
Aerodynamic and Body Kit modifications:
Wheels and Tyres
Engine Tuning, flash tuning, remapping, complete custom performance dyno tunes.
Accessory Fitting 
A Partner in Vehicle Maintenance
In essence, professional automotive mechanical services are your partners in vehicle maintenance. They are the dedicated experts who ensure your vehicle remains reliable, safe, and efficient. Regular visits to your trusted mechanic not only extend the life of your vehicle but also save you money in the long run by preventing major breakdowns.
A&B Automotive Service Centre & 
A&B Motorsports Pty Ltd are shining examples of how dedication, expertise, and an unwavering passion for automobiles can lead to remarkable success in the automotive industry. Our commitment to excellence, honesty and innovation ensures that car enthusiasts across Australia have access to world-class automotive services and products cementing our reputation amongst the dreams and aspirations of car lovers everywhere. So, the next time you hear a peculiar noise under your hood or your vehicle requires routine maintenance, remember that professional automotive mechanics are the skilled artisans ready to keep your vehicle running smoothly and your journey on the road of life uninterrupted and safe.