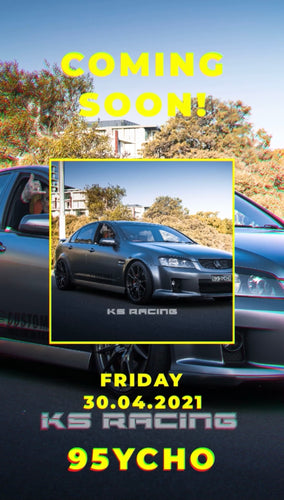 BAGGED & SUPERCHARGED HOLDEN VE COMMODORE | 95YCHO | KS RACING AIR SUSPENSION SYSTEM | S1 EP1 TRAILER |
To kickstart the KS RACING Project Build Series, we have this one of a kind Holden VE Commodore, 95YCHO. Stay tuned and be ready to mark the release date as this first episode is one not to be missed.
Full video release on Friday 30th April 2021 5:00pm AEST.
95YCHO Instagram:
LUCKYSTAR VISUALS Instagram:
KS RACING MERCHANDISE
: 02 9905 9523
: info@ksport.com.au
: 39 Winbourne Rd, Brookvale, 2100, NSW
Facebook : KS RACING TEAM AUSTRALIA
YouTube : KS RACING AUSTRALIA
Instagram: KS RACING TEAM