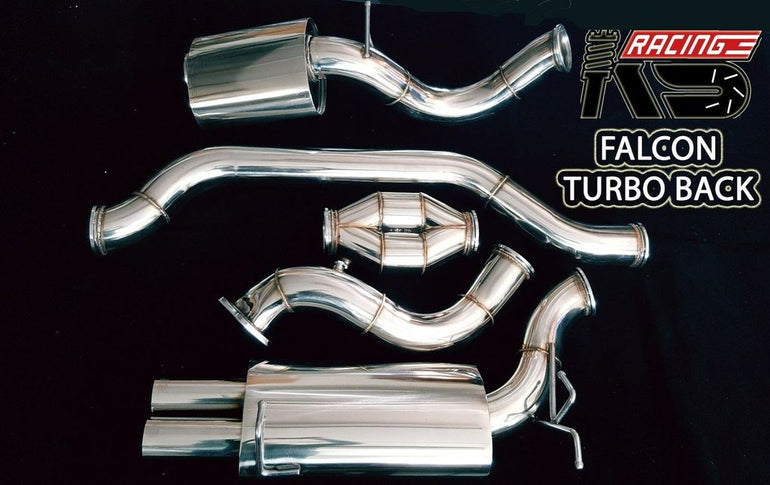 KS RACING Exhaust Systems
Upgrading from your factory exhaust systems to a KS Racing Performance exhaust systems has never been done easier. KS stainless steel exhaust systems with a more efficient and less restrictive design delivers the sound you want and the power you need. KS Exhaust Systems is the perfect choice for everyday vehicles, to show cars, to custom projects and track cars. KS offers Manifolds, Catback System, Extractors and full Exhaust Systems (extractors and catback).
With all our KS Racing Performance Exhaust Systems being designed and tested in our own performance workshop located on the Northern Beaches Sydney, we understand the ins and outs of installing exhaust systems for many makes and models. So with all our exhaust systems, we have designed them to have minimal droning noise, as well as newer ergonomically designs providing much quicker and easier installation processes. All our exhaust systems are direct bolt on replacements requiring no welding or cutting and is secured using the factory hangar locations. With universal sizes and dimensions, KS exhaust systems are compatible with many other well-known brands depending on your need.